Post COVID Rehabilitation
---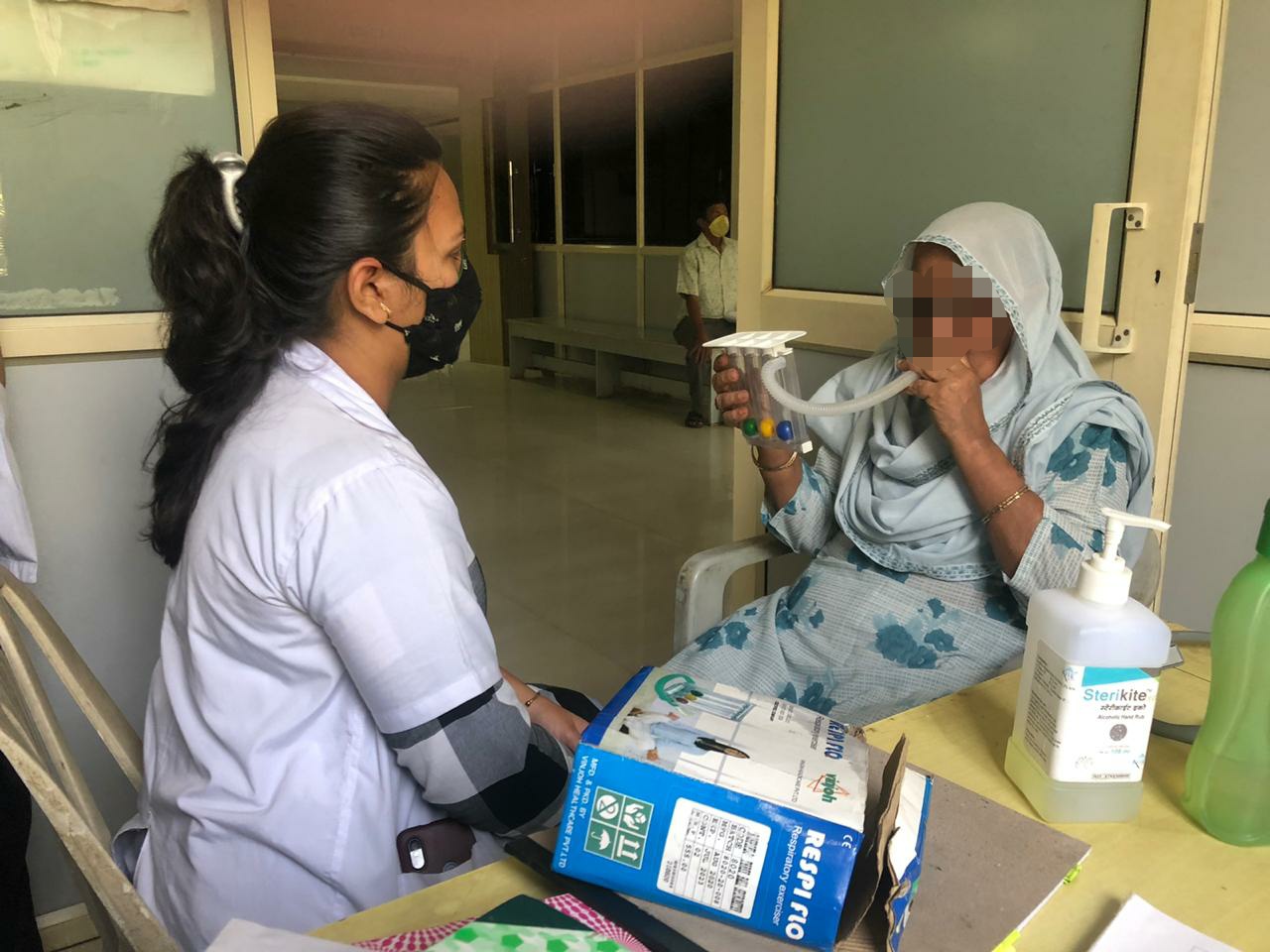 MGM School of Physiotherapy, Navi Mumbai started Post COVID rehabilitation OPD on 26 th October 2020 to ensure maximum benefit to all patients recovering from COVID. Millions of people have been affected world-wide and it is now recognized that several sequelae such as fatigue, chest pain, breathlessness, joint pain, muscle weakness and anxiety -depression are prevalent in people long after the acute phase of the condition is over. Post-COVID or also known as Long COVID syndrome includes a wide range of new, returning, or ongoing health problems experienced after more than four weeks after being infected with SARS- COV2.
MGM School of Physiotherapy has designed and implemented specialized rehabilitation programs to deal with the post-covid syndrome. Tailor made exercise programs are implemented to enhance ongoing recovery. Exercise helps to enhance the function of the immune system and maximises lung function thereby reducing inflammation, breathlessness and cough. It serves as a great stress management tool by reducing symptoms of anxiety and depression, increases independence in daily activities and boosts fitness levels.
A team of trained Physiotherapists evaluate all domains of physical fitness, cardiovascular endurance and muscle performance and determine current performance on fitness tests. Based on testing results, tailored exercise programs are administered to optimize physical fitness and enable early return to work. The comprehensive training program includes
Breathing and general mobility exercises.
Cardiovascular endurance training—treadmill walking / stepping exercise.
Strength training for targeted muscles.
Energy conservation strategies to deal with daily fatigue and breathlessness
Personalized tailored exercise chart as per individual needs
In order to facilitate home-based care, we have extended our post-COVID rehabilitation program to offer tele-rehabilitation program for patients who are unable to reach us in person. These telephonic sessions include objective measurements of strength and endurance, lung capacity within the scope of safety guidelines for the patient.
Reach us :
At Post COVID rehabilitation OPD, 115 c, first floor, MGM Hospital, Kamothe, Navi Mumbai.
Timing : Monday — Saturday 10 am to 1 pm
Resources Created for Patient Education
---