Department of Human Movement Sciences
Human Movement Sciences - Overview
---
Human Movement Science (HMS) is the scientific study of the human body movement. Human Movement Sciences is a field of study focusing on the systematic and scientific study of human movement, both normal and pathological, and factors related to the analysis, improvement and recovery of human movement.
Human Movement Science subject is the basis of Physiotherapy treatment.This subject is based on anatomical, physiological & related kinesiological principles of normal human movement.Students have the opportunity to develop and acquire understanding of physiological responses to various types of exercise training.Exercise components of joint range, muscle strength, flexibility, balance, breathing and gait are examined in depth with emphasis on safe & effective exercise prescription.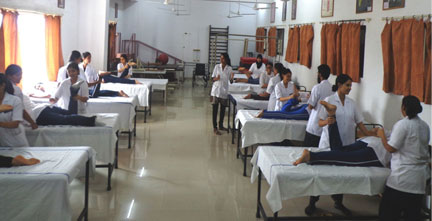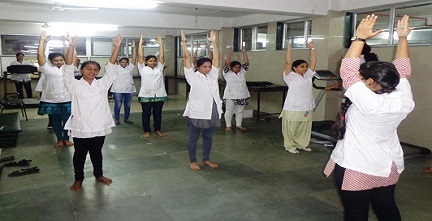 ---
MGM Centre of Human Movement Science
---
The Making of MGM Center for Human Movement Science…
MGM Centre of Human Movement Science (MGMCHMS) was established under the auspices of MGM School of Physiotherapy, MGM Institute of Health Sciences, Navi Mumbai in 2015. The Center was supported by International Society of Biomechanics and BETiC, IIT-B to address the urgent need to integrate clinical biomechanics in Indian healthcare.
The Center aims to provide movement analysis facilities following traumatic musculoskeletal dysfunction, amputations (loss of limb), sports injury, surgical interventions such as joint replacement, diabetic foot complications, neurological disorders such as stroke, cerebral palsy, Parkinson 's disease, injury prevention and enhancement of function in sportsmen and dancers, at an affordable cost. The vision is to generate a task force within the country to undertake research and develop the science of movement analysis in India by conducting integrated training for clinicians and engineers.
The core team of MGMCHMS includes 4 Physiotherapists supported by a committed team of Mechanical engineers from IITB and human movement scientists from Cardiff University, UK contributing with complementary skills on specific research projects. A cohesive effort between healthcare professionals and engineers is a highlight of team work at MGMCHMS resulting in translational healthcare research.
Inter-disciplinary collaborative research funded internally and extramurally is ongoing. . Internally funded projects focus on exploration of biomechanical demands of Yogasanas, Suryanamaskar; traditional ground level activity such as squatting and classical dance form. Some of our research projects include exploration of functional outcome in children with cerebral palsy undergoing surgery. Pilot work is undertaken to study plantar tissue stiffness among people with diabetic neuropathy.. The Center also focuses on validation of devices and design development. A collaborative project between Department of Mechanical Engineering IIT Bombay and MGM School of Physiotherapy, Navi Mumbai aimed towards developing a powered trans-tibial prosthesis for people with below knee amputation; funded by Department of Biotechnology is ongoing.. MGM School of Physiotherapy is working with Sancheti College of Physiotherapy, Pune to explore effectiveness of two modifications of traditional Suryanamaskar. Additionally, PhD scholars and post-graduate students of Physiotherapy and engineering are engaged in interdisciplinary collaborative projects.
The center has offered 12 training courses in clinical biomechanics, over 4 years, which were received well by enthusiastic clinicians and engineers across Maharashtra, Gujarat, Karnataka and Kerala & Delhi. Participants reported an excellent feedback on knowledge base, awareness of applications of movement analysis in clinical care and academic programs. Ongoing observer ship, guided tours and short-term demonstrations are conducted to spread awareness and knowledge of biomechanics among clinicians, students and faculty members from health care disciplines and engineering.
Intense efforts to deliver a triad of clinical service, research and training programs in clinical biomechanics continue at MGMCHMS to meet the ultimate goal of addressing healthcare needs specific to Indian lifestyle.
Dr.Rajani Mullerpatan
Director
MGM Center for Human Movement Science
MGM Institute of Health Sciences, Navi Mumbai, India

Comprehensive movement Analysis using 3 D motion Capture, Electromyography and assessment of Energy cost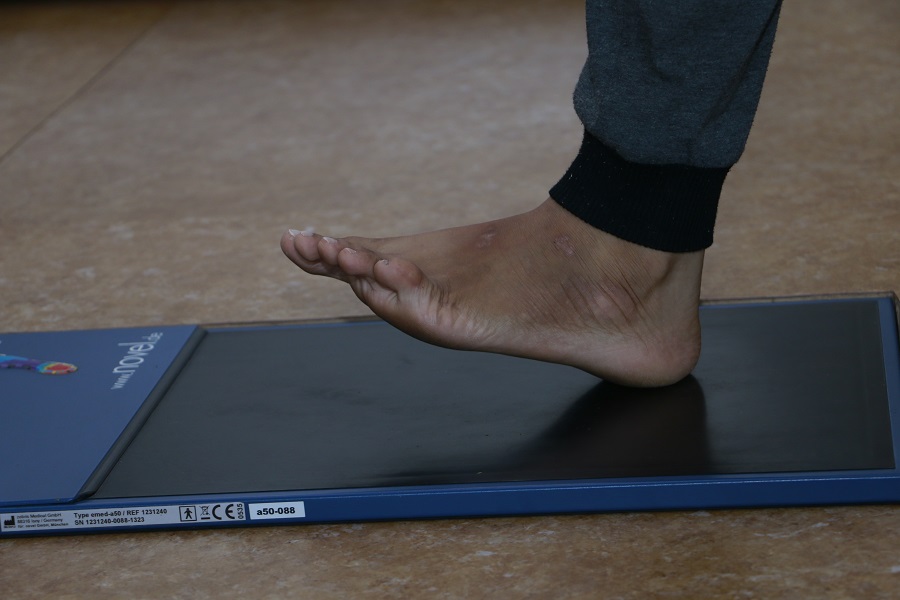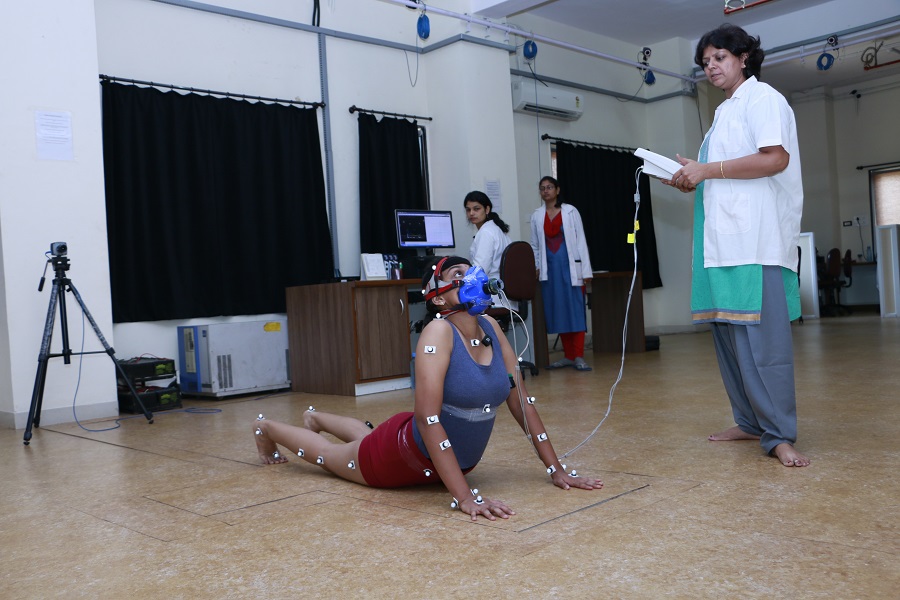 Pedobarography testing
Please contact for further information:
Tel:+91 8976768866
Email:chmsmgm@gmail.com
Address:MGM Center of Human Movement Sciences, MGM Super Speciality Keshav Kunj 1, Sector 30A, Sanpada, Navi Mumbai, Maharashtra 400705
---